Portugal national team coach Fernando Santos claims that Cristiano Ronaldo aims to become better and better as the years progress.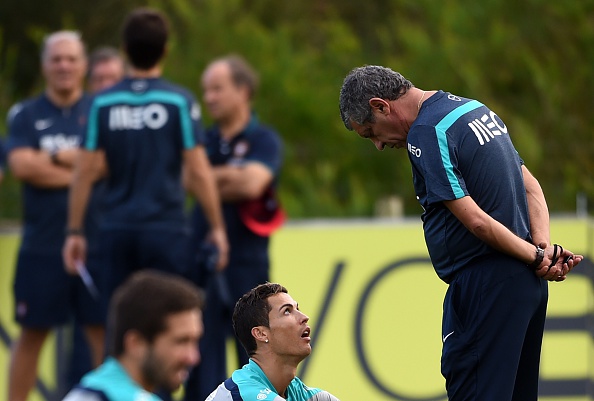 Ronaldo is on the verge of winning the FIFA Ballon d'Or award for a fifth time in the history. He is only trailing record holder of the title – Lionel Messi – by just one figure. Santos has seen Ronaldo achieve numerous success over the last 12 months. After having led Portugal to the Euro 2016, Ronaldo went on to win the league title and the Champions League with Real Madrid. As a result, he is expected to be crowned as the best player of the year. He is already coming close to the record held by FerencPuskas in terms of all-time goalscoring list in Europe.
Santos is that the characteristics of the Portuguese superstar is to become better and better with no hindrances. The 32-year-old has been able to score 75 goals in 143 games for the Portuguese national team.
As a result, he is getting closer to watch the record held byPuskas, who has scored 84 goals in his 89 appearances for the national team. He was one of the top players during his time from 1945 to 1956. Santos was recently questioned about the recent five match suspension given to Cristiano Ronaldo for his role in pushing the referee in the UEFA Super Cup match against Barcelona.
"It is not that Cristiano is more motivated. I have never seen Cristiano Ronaldo unmotivated. His principal characteristic is that he wants to be a winner. He always wants to win and to do better, better, better. So for sure he and all who are here will respond well," said Santos. The Portuguese coach will be hoping that the presence of Ronaldo helps in the national team achieve more victories in the coming games.